Guide to colouring grey hair
100% grey is nothing to be shy of. It is a privilege to own and can give a very classy look with the right cut and style.
At Desert Shadow we recommend you go with the flow and embrace your greys how you wish. If you would like to embrace them with colour, here is a guide to help you get the best coverage.

The lighter and closer you go to your natural colour the easier it will be for you to maintain.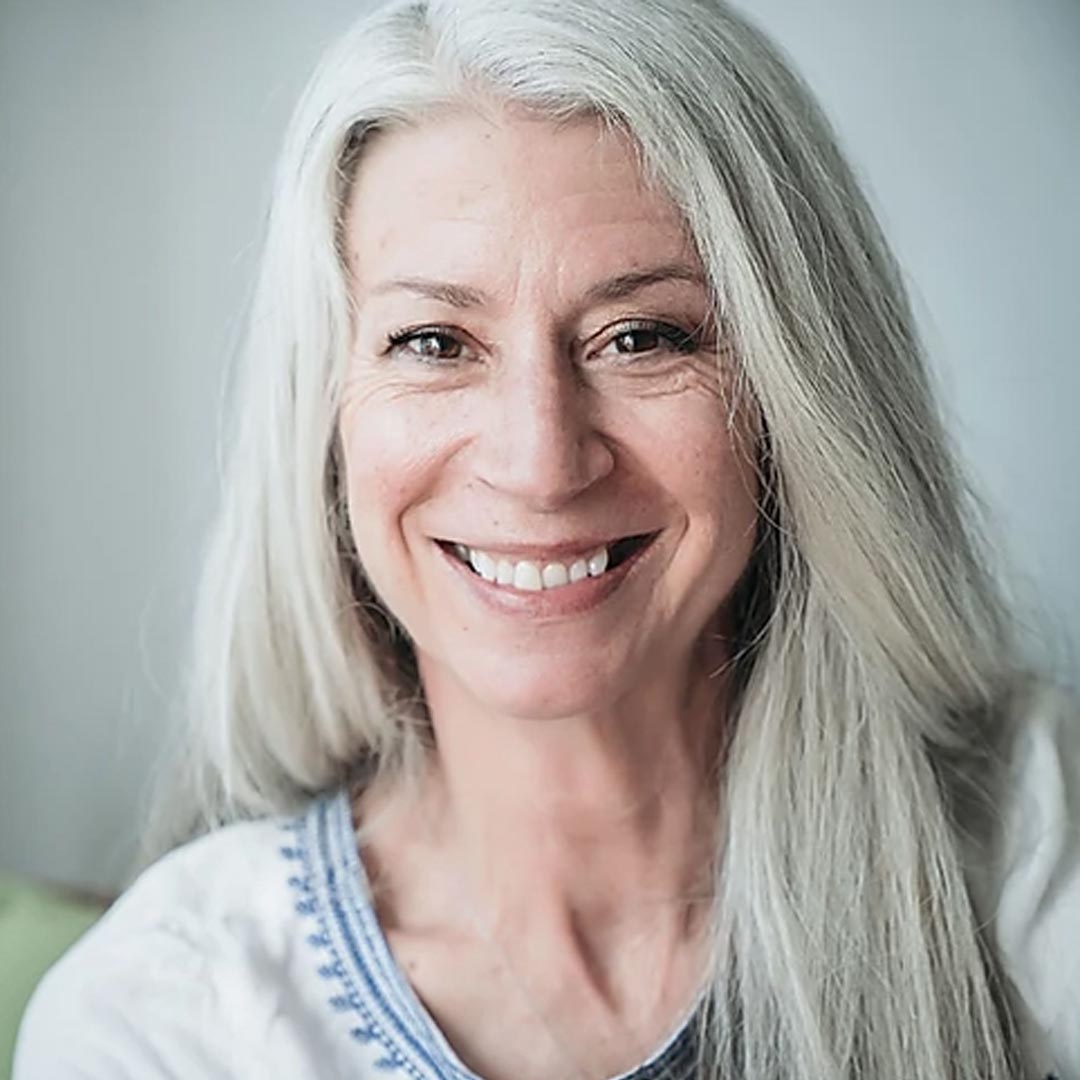 Grey hair needs a little more attention to get that great organic colour. Here we have some tips for you to get the best coverage possible.
Choosing a colour:
For those with 30% grey or less any of our colours are suitable. You can choose to colour match to your natural tone or you can use your grey sparkles as highlights by using a lighter colour to create a highlight effect. You can also go darker if you wish without any issues
For those with 50% grey or more we suggest 3 things
Colour match your original colour or go for a shade that is closest to your natural colour.
Choose a lighter shade. The Honey and Sun Shadow are both on the lighter side and can be used to take the edge off the silver strands. Choosing a lighter colour reduces the upkeep when the regrowth starts to show through.
Go for grey! We have some amazing hair treatments which can help to maintain healthy looking and feeling silver hair. You don't have to have coloured hair to look and feel great. It is all about being natural and being healthy.
Colouring grey hair tips:
Wash your hair immediately before colouring. Shampoo it twice to make sure the roots are free of any natural oils. Towel dry your hair and apply your organic colour to damp hair.

Mix your colour according to the grey coverage mixing instructions found inside your product. Read the instructions in full before mixing. If you have any questions please reach out
Apply the paste thickly to sections of your hair. Please see our application guide for a how to guide.

Leave the colour in your hair for the recommended amount of time for grey coverage. Three hours is recommended.

Wrap your hair to keep the moisture in and help with colour uptake. If the paste dries out in your hair it will not give the full colour result.
Colour Resistant hair tips:
If you have stubborn or hard to colour grey hair you can use our Pre colour wash bar. This bar is designed to be used in conjunction with our colours. It is important that you use the apple cider vinegar mix as your activation liquid in the colour to avoid drying of your hair.

To colour your grey hair dark brown (Chocolate or Deep Chestnut) you may need to first apply a red base. The red base will create a foundation for the darker colour. Some people may not need the red base, the only way to know is to try it first. If you don't get full coverage then you will need to use the red base. The red base application method can be found here:

If you wish to colour your grey hair with Indigo Shadow please read our full article on colouring grey hair with indigo before committing.